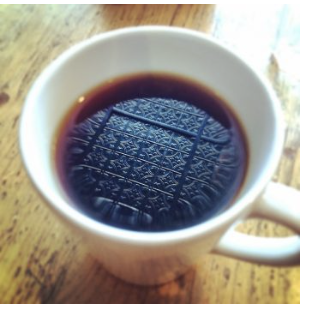 As each school year begins, Starbucks releases their fall menu items to stores and often students go to Starbucks after school with friends to study or talk. According to a poll of St. Andrew's high school students, 28% of students go to Starbucks multiple times a week during the fall season and 63.9% find Starbucks as a cozy study space. 
"What makes Starbucks comfortable and welcoming is the atmosphere and the smell of coffee," Sophomore Sophia Le said, "I go to Starbucks often because a pumpkin spice latte makes me less stressed from all the school work." 
Students like Starbucks in the fall for many reasons, most of all being that it is a welcoming place that de-stresses students after school with the environment and warm drinks. Starbucks is just a few minutes walk away from the St. Andrew's North Campus; the convenience of how close Starbucks is to St. Andrew's also plays a role in its popularity.
"I love going to Starbucks because of the close proximity it is to the school," Junior Maya Worsley says, "and also because I love the fall menu." 
Starbucks' is popular for many reasons, making it such a fun and relaxing place to go to enjoy some yummy food after a long day at school. "I go there most of the time with my friends," Le said, "so it's definitely a great place to talk and hang out."