The House With The Fig Trees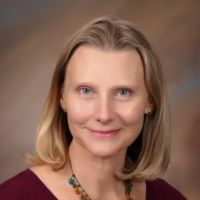 I do not remember how old I was, but I remember that I was very young. I awoke to the sound of my older brother's rustling in the window shade. Confused, I peer through with him. It was the most beautiful thing I had ever seen. Fluffy snowflakes fell dreamily from the sky as if we were in a scene in The Lion, the Witch, and the Wardrobe. Tree limbs bowed under the weight of ice and snow. The coldness of the window touched my face. I could not bear it any longer.
I jumped out of my bed and ran to get dressed with my brother. At the time, this was the most amount of snow that I had ever been able to consciously enjoy. This was also the first time I remember meeting Mrs. Holmes. At the time, Mrs. Holmes and my family lived across the street from each other. She was out enjoying the air while my siblings and I were out enjoying the playful qualities of the snow. Here, she took the picture of us playing in the snow. I had heard many rumors of her class from my oldest brother and my sister when passing her house just on the corner across the street from mine. There and then, I put a face to the house across the street with the two big fig trees and the teacher whose class was somewhat of an urban legend in my household.
Since August, I have been a witness to this urban legend. Mrs. Holmes' class has been an experience like no other. No matter the day, Mrs. Holmes dropped years of knowledge upon us. Whether about Aristotle or Emerson or Thoreau, Mrs. Holmes' class revealed the many years of wisdom that she has amassed.
"I love teaching because it gives me a daily immersion in beautiful words and beautiful ideas," Holmes said. "Which in turn makes me feel eternally hopeful."
Grateful for the lessons from Mrs. Holmes, I am also eternally sorry for the younger grades that will not be able to witness her ways. They will not be able to witness her dedication to learning and teaching. For those that will not be able to witness her teaching, you can read this article on The Great Gatsby that she wrote in 2019 for a sense of her wisdom. Along with her lesson of The Great Gatsby, she also taught our class classic texts such as The Sun Also Rises and "Letter from a Birmingham Jail"— two of my favorites lessons.
"What I love teaching most are the connections between different works of literature and between literature and visual art," Holmes said. "For instance, the way American landscape painting reflects the philosophies of Emerson and even modern environmentalists."
When asked of her favorite recent memory, Holmes responded that her favorite was "during a particularly stressful December a few years ago when a former student home from college for Christmas, who had not done well in my class and who had struggled greatly with her writing, came bursting into my office, hugged me, and said, 'Thank You for Existing!'"
Many of us who have struggle greatly with our writing will be tempted to do the same.