Should Beloved Authors Be Canceled?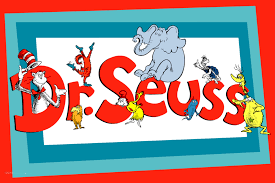 The most recent victim of cancel culture is a man that played a pivotal role in the childhoods of millions of Americans—and he is not even alive. That man is Theodor Geisel or Dr. Seuss to so many people. A recent emergence of "insensitive imagery" in six of Seuss' books has put the deceased author under the spotlight. The six books being cancelled are McElligot's Pool, On Beyond Zebra!, Scrambled Eggs Super!, The Cat's Quizzer, And to Think That I Saw It on Mulberry Street and If I Ran the Zoo. The books have since been discontinued by Seuss' publishing agency. The agency stated that images in these books "portray peoples in ways that are hurtful and wrong." Other research has also revealed that Seuss' other books have included racist undertones.
      SA Junior, Stella Brewer, doesn't see why there is so much controversy.
"Whenever I was a kid we had Dr. Seuss Day and we read a bunch of books," said Brewer, "and it sparked imagination because you had to put characters to all the random words.  I don't think it really helps with childhood literacy because he made up so many words."
SA Senior, Rand Raju, thinks that Dr. Seuss shouldn't be judged by the current controversy.
"I think he's a good author and I heard that his views changed over time," said Raju. " I don't have a problem with his family pulling his books because they did have some hurtful images but I don't think that his family pulling his books should define his work."
Despite the sudden controversy, many Dr. Seuss books have flown off shelves including The Cat in the Hat and Green Eggs and Ham. 
This recent incident has also shed light on the nature of cancel culture. Although someone may not be alive anymore, they are still in danger of being cancelled.