Sparring over Sports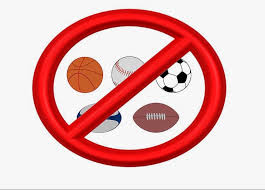 St. Andrew's made some big decisions regarding their sports program. The SA administration pushed sports games back a week after Thanksgiving break. Many students and parents were upset about the decision because other schools, such as Germantown, Madison Central, and St. Joe, were still able to play. Senior Micheal John Davis was disappointed in the school's decision to push back games and wished they would've tried to find a "middle ground."
     "I'm disappointed and hate that our basketball season got pushed back," Davis said. "I think the school could have come up with more effective ways, like limiting the number of fans at games. I think it's unfair for all of our players, especially seniors because this is our last year to make memories with each other and to enjoy the time we have left."
     Senior Samantha Smith was also upset with the school because she believes sports are students' way to escape from the stress and chaos happening in the world right now. 
     "I don't find pushing back sports effective at all," Smith said. "This entire year, us as students  sit behind a computer screen for 7 hours a day. Sports serve as our only way of getting some physical exercise, as well as a getaway from all the sadness this year. The school claims they are prioritizing our health, yet they do not take our mental health any sort of priority. Sports are most students' way of staying in shape and escaping from reality. This year has already been the absolute worst, and frankly, the school has made it worse than it should have been. It is unfair to take away something, like sports, that means everything to a lot of kids."
     After a week of optional practice, athletes were excited for their games the following week. The basketball teams and soccer teams were both scheduled to play at home on Tuesday, December 8th. The boys basketball team and girls soccer team had planned to be presented their championship rings from the previous season. However, St. Andrew's sent out an email on Monday, December 7th, stating that parents and students were no longer allowed to attend sporting events due to COVID. Parents were devastated by the news and asked to watch the games from their cars. The SA administration stated that if any parent or student entered campus, they would be escorted out. Upper School class President Allison Santa-Cruz broke the news in the school's GroupMe, "ROWDIE."  
     "Hey guys, I hope you're aware that parents and students are no longer allowed to attend sporting events until further notice," Santa-Cruz said. "I know this is extremely upsetting (at least it is for me), and I bet it is for others too. I am going to find time to talk to Mr. Sheppard to see if we can have any alternative solutions so that people can attend and that so it can be safe. I just wanted to let y'all know I am working on trying to fix that."
     Senior Trey Hebert agreed with Santa-Cruz's message, stating that we, as the student body, should stand up in what we believe in. Chaos broke out in the groupme as a few students misunderstood Hebert's message and thought he was trying to boycott masks. Santa-Cruz responded to the matter and tried to clear up the misunderstanding. She stated that she would like parents and students to be able to attend games while wearing masks and practicing social distancing because it's safe and effective. As the argument continued, some underclassmen started calling seniors names, such as "immature" and "racist," when they attempted to turn the subject to football. Santa-Cruz kept trying to calm students down and remind everyone that we are in this together and should treat each other with respect. 
     "Everyone please stop commenting regardless of what you are saying because none of this is constructive," Santa Cruz said. "I really hope everyone knows that we should all respect each other and treat each other kindly. We're all a part of the same community and whether or not you realize it we should all care for each other even if we disagree." 
     After a few minutes, the chaos stopped and students began talking about other things. The basketball and soccer teams still plan to play this week and hope that parents and students will tune in through the livestream. It's important to remember that everyone is experiencing stress during this chaotic time; therefore, we should always try to treat each other with respect and be supportive of one another.