The Kardashians Retire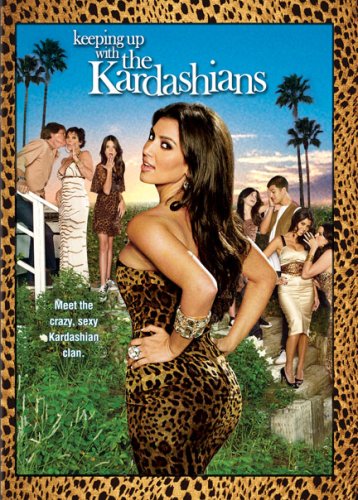 Keeping up with Kris, Kim, Khloe, Kourtney, Kylie, Kendall, and Rob won't be as easy after 2021, as the Kardashian's just announced their retirement from the reality show after what will have been 20 seasons and 14 years.  
     Keeping Up With the Kardashians began in 2007 and has gained and lost key cast members along the way. Since the show began, the Kardashian sisters have built brands off of their fame and family name and will most likely be focusing on building those companies after their retirement. Kim Kardashian, arguably the most famous member of the family, has in recent years started a clothing line called Skims that she made into a multi-million dollar company within just a few minutes of her first product launch. Kylie Jenner, the youngest of the sisters, started her makeup line Kylie Cosmetics in 2014 and has since become, according to Forbes, the youngest-ever self-made billionaire. 
     Over their 14 years on camera, the Kardashians have grown both their brands and their family. North, Saint, Chicago, Psalm, True, Stormi, Mason, Penelope, Reign, and Dream are the newest members of the Kardashian clan and have had cameras documenting their lives since birth. The oldest sister, Kourtney, foreshadowed this end of an era, as she has talked for the past few years about leaving the show and focusing on being a mother. Kourtney's ex-boyfriend and co-parent Scott Disick was one of 8 signatures at the bottom of the official announcement and has clearly grown close to the family over the past 14 years. 
     The decision to end the show after season 20 was announced on Kim Kardashian's Instagram on September 8th. Kim posted a snapshot from a season one campaign photoshoot with the caption announcing the end of Keeping up with the Kardashians. She expressed her sadness over the show's end. 
     "Without Keeping up with the Kardashians, I wouldn't be where I am today," Kim Kardashian said. "I am so incredibly grateful to everyone who has watched and supported me and my family these past 14 incredible years. This show made us who we are and I will be forever in debt to everyone who played a role in shaping our careers and changing our lives forever." 
     Kim is married to rap star Kanye West who, in July, announced that he would be running for president. Kanye has a history of mental health issues; more specifically, he suffers from bipolar disorder. After a presidential rally in July during which West said some controversial things about his family, Kim went to Instagram to ask for privacy concerning Kanye's mental health. 
     "He is a brilliant but complicated person who is on top of the pressures of being an artist and a black man, who experienced the painful loss of his mother, and has to deal with the pressure and isolation that is heightened by his bipolar disorder," Kim Kardashian said. "Those who are close with Kanye know his heart and understand his words sometimes do not align with his intentions."
     Kanye's mental health, along with Kourtney's efforts to distance herself from the show are all potential contributors to the show's unforeseen ending. 
     Fans were shocked to hear that America's most famous family would be quitting television. SA senior Samantha Smith, an avid Kardashian fan, explained that she didn't see it coming. 
     "I didn't expect the show to end at all," Smith said. "It's been on air for a while and I guess I expected it to stay that way. I am going to miss it but I'll still be able to see them on different social media."
     However, as the show ends, the family's empire continues to grow. Product launches, social media campaigns, and late-night show appearances will forever eternalize the Kardashian name.