Xenophobia and the Pandemic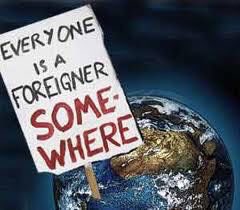 Since the spread of Coronavirus, the United States has seen a dramatic increase in cases of xenophobia and racism, especially towards Asain Americans. Because the virus originated in China, many people, looking to place blame, have attacked Chinese Americans with insults and sometimes violence just because of their ethnicity. 
     President Donald Trump first used the term "Chinese Virus" in place of COVID-19 on March 16th. This act further encouraged ignorant Americans to develop a toxic prejudice against Asain Americans that would result in more acts of racism and bigotry. 
     SA Senior Jason Wang attributes the spread of some of these racist trends to the media. 
     "Those radical groups control the trend of news and media such as the most-searched words on Twitter," Wang said. "The racial tensions are deliberately created by certain people with certain malicious intentions. They don't want to see people unite together to fight one common enemy; instead, they enjoy watching all those conflicts while they stay safely behind their computer screens."
    Wang is just one of multiple Asian students who have witnessed this tension building prejudice and racism. 
     "I have encountered, witnessed, and heard a lot of prejudice following this virus even on our campus and from my own ethnicity," Wang said. "Just like stated in the first response, people started regarding the 'yellow population' as evil people who bring the virus to other continents."
    SA Senior Amy Zhang has also witnessed similar instances of racism and xenophobia. She describes how she was wearing gloves and serving pizza in the lunchroom when a fellow student refused to be served by her and accused her of carrying the Coronavirus. 
     "At the very beginning of the outbreak in other countries, many students joked about this virus disregarding numerous deaths resulting from it," Amy Zhang said. "It's sad to see how some people could be so indifferent and lack empathy for others."
     Psychologist Ravi Chandra explained in Psychology Today that when feeling threatened, people will try to feel more powerful by blaming others. He comments on the president's recent behavior and rhetoric surrounding the virus. 
      "Racist words from the top lead to racist actions by those disinhibited by the president's rhetoric and dog whistles," Chandra wrote. "Could they lead to actual war, and further actions against Asian Americans? Honestly, can you imagine Asian Americans feeling safe with words like this from the President?"
     SA Junior Rand Raju agrees that racial tensions have heightened since the recent spread of the Coronavirus. 
     "I think the coronavirus has definitely heightened racial tensions in regard to Asian Americans" Raju said. "I have heard about a lot of hate crimes against Asian Americans related to the coronavirus, as well as a general stigma that the Asian American community has felt because of the virus."
     As America and the rest of the world continue to fight against this pandemic, they should not treat Asians with disrespect. In a time of such uncertainty communities should be coming together to better the health of the world rather than blame someone for something they took no part in causing.