Senior Anthony Bynoe Signs in England
Hang on for a minute...we're trying to find some more stories you might like.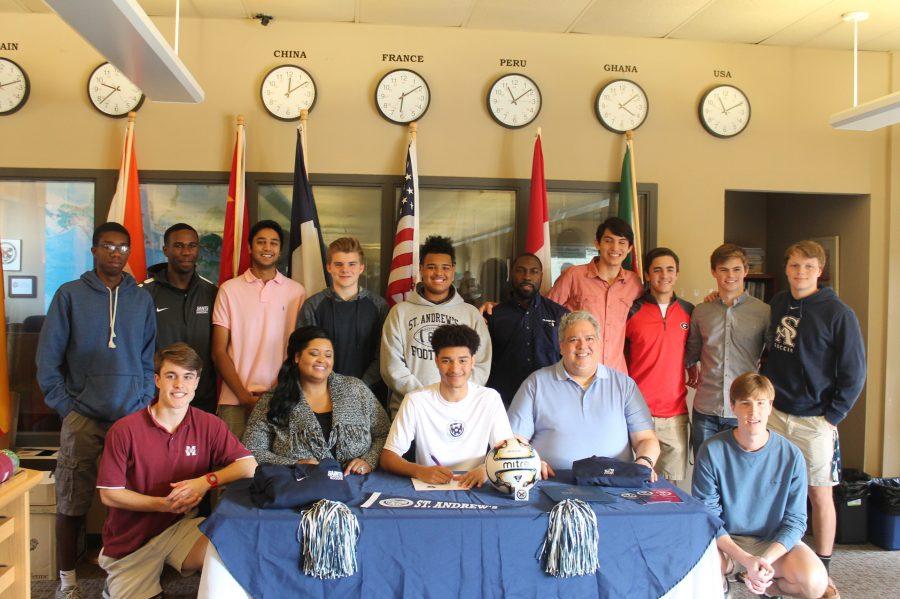 On February 14, Valentines day, Senior Anthony Bynoe officially gave his heart to England, signing with Richmond International Soccer Academy in Leeds, England.
Bynoe has played soccer at St. Andrews for four years and has been a team captain for the last two years. In addition to SA soccer, Bynoe has played on multiple select soccer teams throughout his time in high school, even traveling to Costa Rica for a weeklong tournament. After his signing, I caught up with Bynoe and asked him a few questions about his new chapter in life.